MW Students is the Middle School and High School Ministry of Mountain West Church. We exist to help connect students to the hope and peace found only in Jesus.
We encourage the middle & high school students of Mountain West Church to be involved in everything we do
from inviting, participating in a Small Group and serving on an Serve Team.
Our Student "Fall Retreat" this year is going to be amazing! We believe this will be a moment that will last in students' heart forever of God doing something transformational in their lives. We want to help all students reignite or discover their spiritual hunger, internal craving, for Jesus and more of the things that will give them lasting satisfaction for their lives.
This retreat is planned for
October 15th-17th, 2021 in Acworth, Ga
. at Camp Gideon. This retreat is opened to all
High School and Middle School students
. The cost for this retreat per student is
$120.
We are asking for all attendees to have a deposit of $60 turned in upon completing the registration and the remaining $60 is due no later than October 4th, 2021. We understand that not everyone will be able to due to finances, and we don't want that to limit your student from attending. If you are interested and would possibly need some financial help, please email Kewon at
[email protected]
.
MW Students meets Wednesday Night at 6:30 in the Youth Room in the upper-level area next to the café on the Mountain West Main campus for a time of worship, creative and passionate messages and powerful events. We believe student ministry should be a safe and fun environment that is for the youth, by the youth, with the youth.
1st Wednesday: pre-service hangout, worship and a message in our main sanctuary with our church family.
Vive Night: 2nd Wednesday of the month!
Small Groups: 3rd and 4th Wednesday of the month
Our middle and high school experience on Sunday morning at 9am and 11am in our youth room in the lower-level room next to the patio. Students meet every morning for a time of discussion group, games, a message and fun.
We are about God, Friends, Fun and You
MW STUDENTS IS ABOUT FAITH
It's about experiencing a real God in and unforgettable way.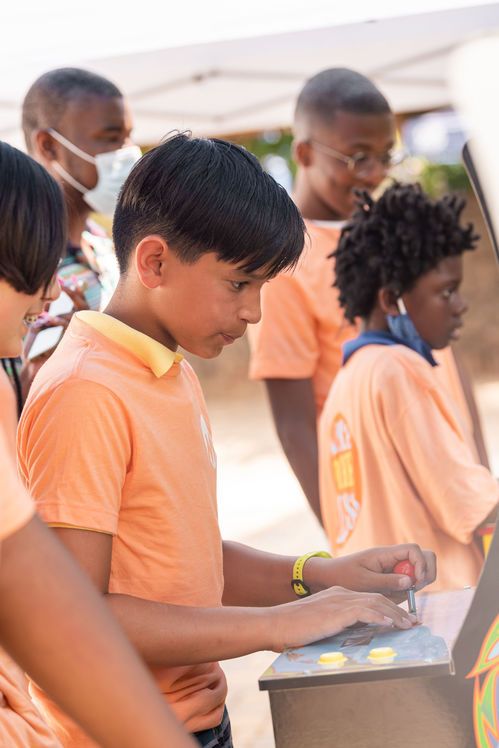 MW STUDENTS IS ABOUT FRIENDS
It's about hanging out and making new friends.
It's about video games, air hockey, music, big events with even greater memories.
It's about you having a place where you belong and where you can experience Jesus, friends and fun.
At MW Students, we don't care about what religion you come from, what you look like, what crowd you hang with, or even how troubled your past is. In fact, all of us here in MW Students have some really troubled pasts. What gives us hope is the fact that God has changed us. And we want you to experience that change and hope as well. We simply want you to know that MW Students is a place where you can be yourself and who God has called you to be.